Spencer proudly represents Coal Harbour and the West End.
As of May 2017 – our constituency has new, expanded boundaries!
The West End lies west of Downtown, and on three sides is bounded by water: English Bay, Coal Harbour, and Lost Lagoon in world-famous Stanley Park.
The Coal Harbour part of our constituency lies from Burrard Street west to Stanley Park.
Read community statistic and planning documents below.
Below are our constituency boundaries.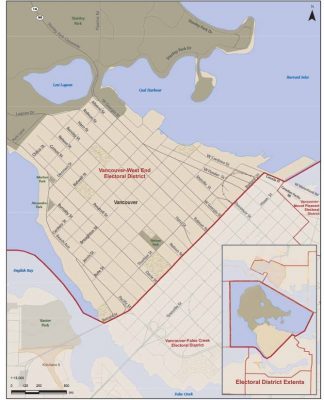 (If you live outside these boundaries, you can locate your Constituency by clicking here)