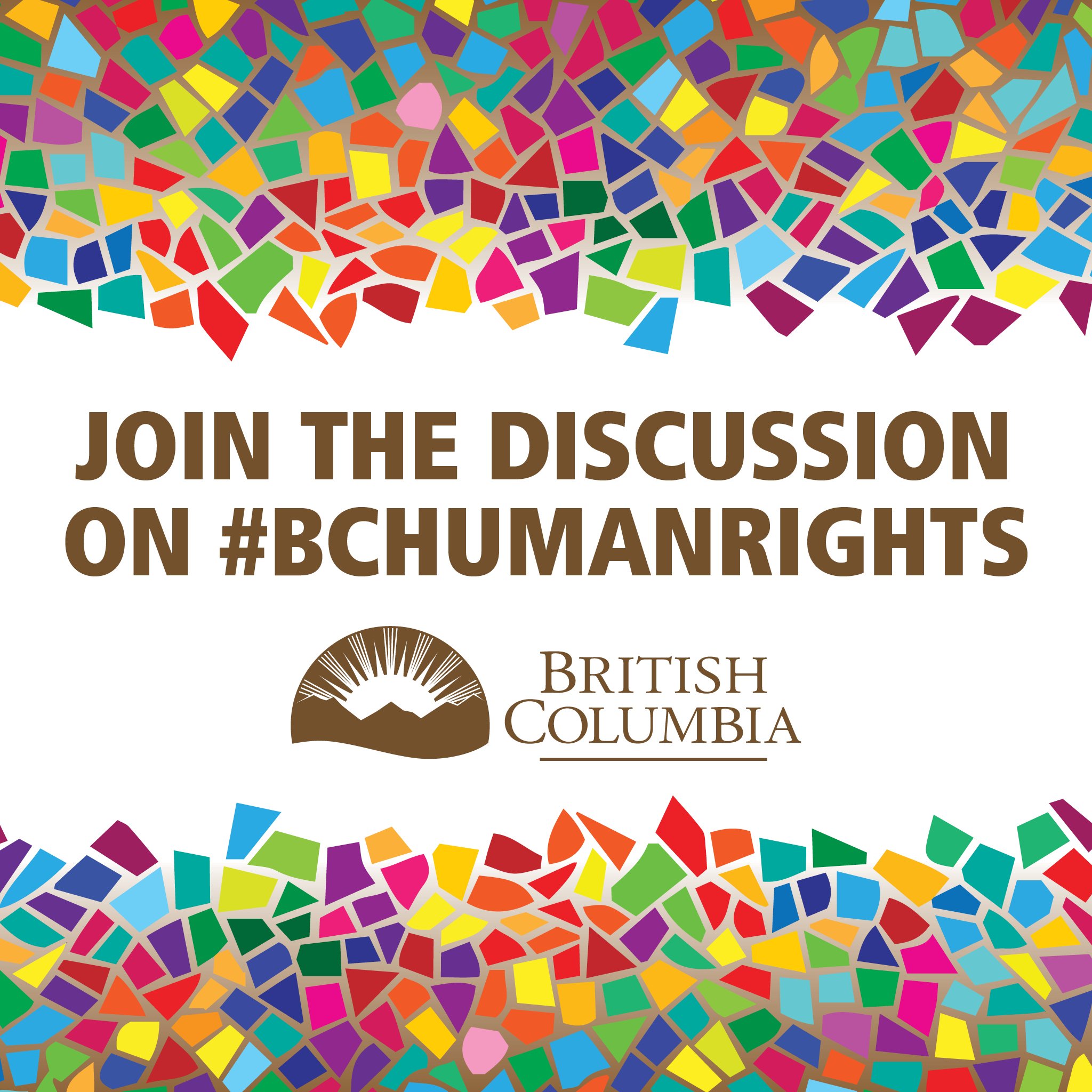 Help build B.C.'s new Human Rights Commission.
Welcome to the B.C. Human Rights Commission engagement site. Here, you can share your stories, ideas and concerns about human rights in B.C. during two months of public, online discussion.
The Province is re-establishing the British Columbia Human Rights Commission. To do this thoughtfully, feedback is being gathered to help guide decisions on the role, functions and priorities of the new commission. There is much to think about, and sharing your thoughts is a meaningful way to contribute to a strong future for human rights in B.C. This site is dedicated to answering the questions you may have on human rights and gathering feedback on the issues that matter most to you.
Parliamentary Secretary Ravi Kahlon will lead the online discussion, read your comments and post regularly. Have your say before November 17, 2017 at 4 p.m.
Our communities will be stronger when all British Columbians – no matter where they live or what they can afford – have access to effective human rights support. The Province aims to create a commission that is efficient, effective and equipped to protect, promote and defend human rights in British Columbia.
In addition to the online discussion, interested groups and individuals are invited to provide a written submission before November 17, 2017; also the Parliamentary Secretary will meet personally with some stakeholders and citizens to collect their stories and feedback. All feedback will be summarized in a public report before the end of 2017.
We welcome you to join the discussion below:
Discussion Topic 4 – Discrimination in the workplace
After three weeks of in-person meetings, and continued discussion here on the engagement website, I am seeing a clearer picture of the status of human rights in British Columbia. I appreciate the ideas that have been offered by those who have experienced discrimination and by experts in the field, some of whom have experienced discrimination… Read More
Discussion Topic 3 – Building Awareness
This public engagement to re-establish the B.C. Human Rights Commission has been an eye-opening experience for me. I have learned, and continue to learn, so much through peoples' expertise, experiences and stories. A big takeaway so far has been the call for more public education on human rights as a crucial consideration when building the new… Read More
Discussion Topic 2 – The Commission's Role
Thank you for the feedback provided so far on Discussion Topic 1, the question will remain open for the duration of the engagement. I read with interest all of the comments: including from Angelika, who feels there is hiring discrimination against parents of small children due to child care availability; from Madhavee, who no longer laughs it off… Read More
Discussion Topic 1 – Human Rights and You
Human rights are part of all our lives, yet they can be difficult to describe. In B.C., the Human Rights Code helps to protect you from discrimination and harassment. The personal characteristics protected in the Code may apply to certain situations only, and include:   Race, colour, ancestry, place of origin, religion, marital status,… Read More